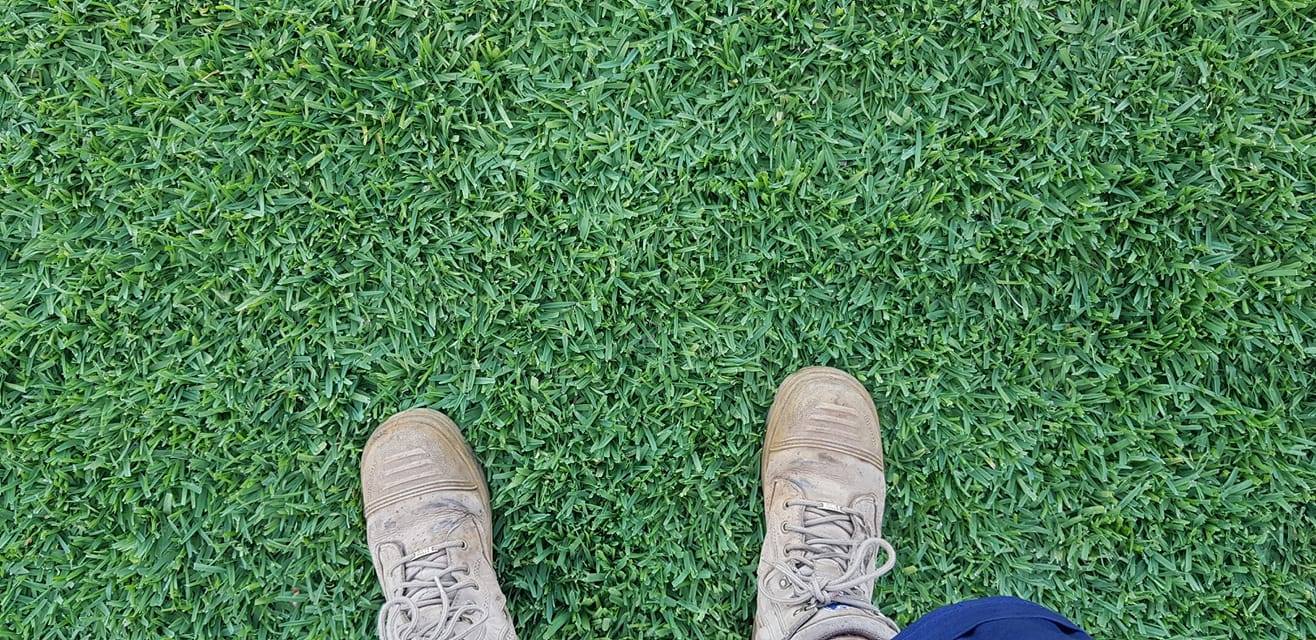 Installing your Lilydale Instant Lawn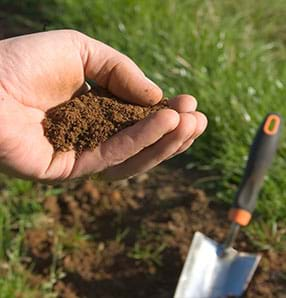 Preparing your area, before your lawn is delivered
When preparing to lay your Lilydale Instant Lawn it is advisable to have at least 100mm of well-worked soil. This can be achieved by rotary hoeing the existing soil if suitable ensure that you remove all stones, clods and other debris.
If there is minimal or poor soil then additional top soil maybe required.
Rake the entire area to ensure a smooth, even surface and allow about 25mm below paths and driveways for the thickness of your new lawn.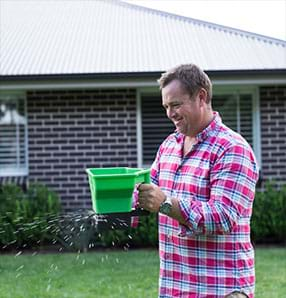 Day of delivery -
Apply your FREE supplied starter fertiliser to the prepared soil area ensuring you apply an even coating of the pellets to the entire area.
Begin laying your Lilydale Instant Lawn QWELTS along a straight edge, such as a driveway or path, furthest from the stack of lawn. When laying the QWELTS place them on the ground, next to each other in a brick-work pattern. Do not push them up too hard as this can lift the turf leaving the root system without soil contact.
The QWELTS can be trimmed with a sharp knife or hedge shears to conform with paths and garden edges.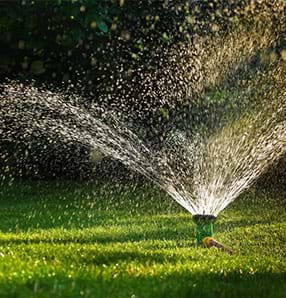 Watering your new Lilydale Instant Lawn
We advise to begin watering your lawn as soon as it has been laid. For bigger quantities of instant lawn, we advise that you begin watering once you have laid half or a smaller section of the turf. It is vital that your Lilydale Instant Lawn is kept moist until the root growth is established. This may be achieved by watering your lawn frequently. For more information on watering your lawn, visit our Is my lawn getting enough water article.
Once the roots have taken hold, watering can be eased off. Different lawn varieties take different time to establish, the time of year and weather conditions can also effect this time. Tank and grey water are great alternative water solution.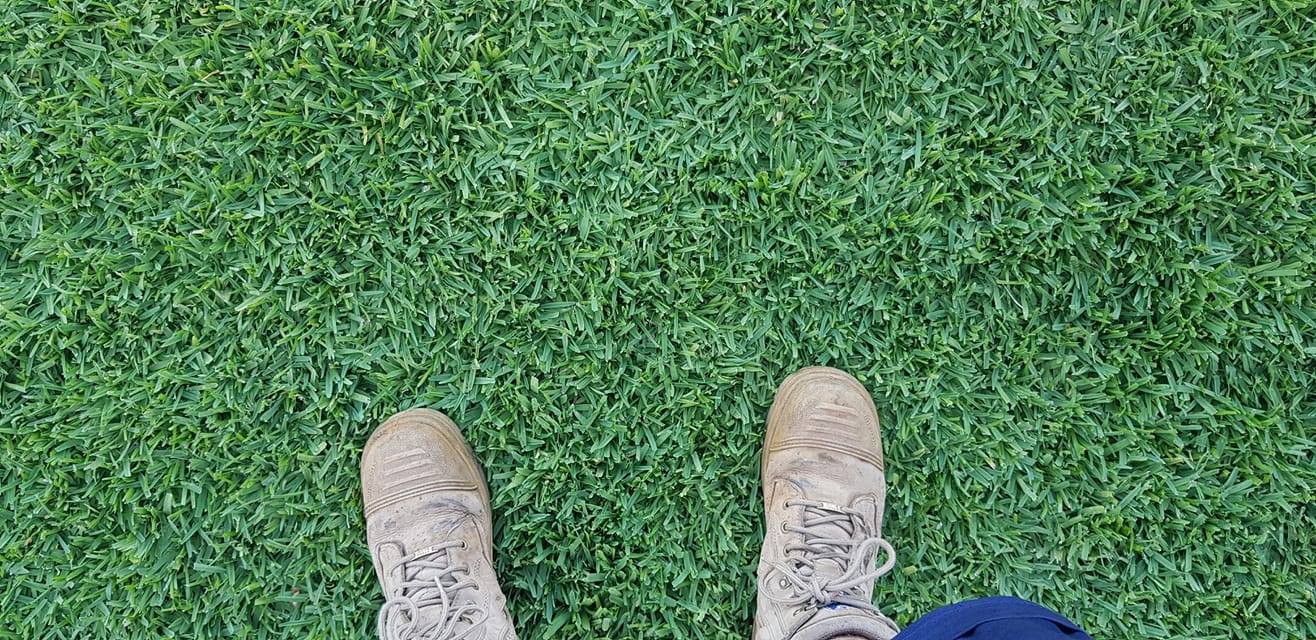 Not too sure about Laying your own Lilydale Instant Lawn?
We provide Lawn Laying Services.
We are proud to work with a group of carefully hand picked professional Instant Lawn Installers who will be able to prepare and lay your Lilydale Instant Lawn for you. Contact Us for further details on the Instant Lawn Installer working in your area.